Published June 15, 2007
Two years ago, Cristal Ordonez turned her daughter's love of toys into a business.
---
Published June 15, 2007
The C. T. Bauer College of Business is pleased to announce that the Cougar Investment Fund, L.L.C., has closed for new investment in 2007 with a record $1.7 million in new contributions bringing the total fund assets to over $9 million.
---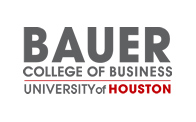 Published April 22, 2007
Many consumers shopping for orange juice have noticed two changes this year – sharply higher prices and an array of new products.
---