A Berry Political Discourse in November Breakfast Series
Published on August 27, 2010
Houston, Astros Rising and a Berry Vocal Political Discourse on Alumni Breakfast Menu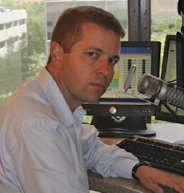 The Bauer College Alumni Association at the University of Houston Bauer College of Business has announced the lineup for its Fall 2010 BCAA Breakfast Speaker Series. Beginning in September, UH Bauer alumni will network and learn from some of the top executives in the city through a monthly breakfast event.
For more information, visit bauer.uh.edu/alumni or call 713-743-4716.
September 16, 2010
Houston Mayor Annise D. Parker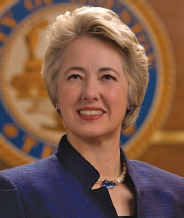 Mayor Annise D. Parker is a second generation native Houstonian. She graduated from Rice University with a Bachelor of Arts. In the private sector, Parker spent 20 years working in the oil and gas industry, including 18 years with Mosbacher Energy Company. She also co-owned a retail bookstore for 10 years.
Parker was sworn in to her first term as mayor of Houston on January 4, 2010. She is Houston's 61st Mayor, one of only two women to hold the City's highest elected office. As the City's chief executive officer she is responsible for all aspects of the general management of the City and for seeing that all laws and ordinances are enforced.
Prior to her election as Mayor, Parker served for six years as Houston City Controller and six years as an at-large member of Houston City Council. She is the only person in Houston history to hold the offices of council member, controller and mayor.
Click here to read more about Parker's presentation to the Bauer College Alumni Association.
October 21, 2010
Pam Gardner
President of Business Operations, Houston Astros Baseball Club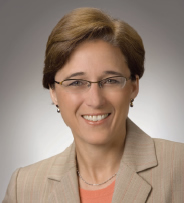 Pam Gardner is the longest-tenured female chief executive in Major League Baseball. The 2010 season marks her 10th as president of business operations, including the 22 years she has spent with the organization overall. She oversees business and financial aspects for the club, including all revenue areas, customer service, building and financial operations, sponsorship and ticket sales, as well as community marketing and special events.
Under Gardner's leadership, the club has consistently ranked among the top-drawing clubs in MLB, drawing a franchise record season crowd in 2004 with more than 3 million attending games that year in Minute Maid Park. Gardner has also worked to make Minute Maid Park a destination for events other than baseball games, including wedding receptions, concerts and corporate events.
In 2006, Gardner was the first female executive inducted into the Texas Baseball Hall of Fame. She has been recognized by Street and Smith's Sports Business Journal as one of the 20 Most Influential Women in Sports, received the prestigious Marguerite Ross Barnett leadership award from the Houston Area Urban League in 2008 and was named one of the "Women on the Move" by Texas Executive Women and the Houston Chronicle.
Gardner is a member of the board and Executive Committee of Central Houston, Inc., a private, non-profit organization supported by business institutions with the purpose of revitalizing downtown Houston. She also serves on the Board of Directors for the Newfield Exploration Company and is a member of Texas Executive Women and Opportunity Houston/Greater Houston Partnership Executive Women's Partnership.
Click here to read more about Gardner's presentation to the Bauer College Alumni Association.
November 18, 2010
Michael Berry, KTRH radio show host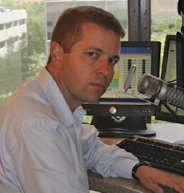 Michael Berry is the top-rated local talk show host in Houston. His KTRH program, The Michael Berry Show, was recently named the #1 talk show at 5 p.m. in Texas. He has been named one of the top 25 talkers in America. The show won first place in the 2008 Lone Star Awards for best radio talk show by the Houston Press Club. Berry is a frequent guest host for the national Mark Levin Show, and has been a guest on other national shows, including The Sean Hannity Show and The O'Reilly Factor. He hosts a weekly segment on Fox News called Face-Off.
Berry is the former Mayor Pro Tem of the City of Houston. Due to term limits, he recently completed his final term on Houston City Council. He served as the first Republican Mayor Pro Tem in Houston history. He was elected three times to represent the City of Houston, serving as "at-large" councilman. Berry is particularly proud of the support he has earned from firefighters and police officers, being named "Councilman of the Year" by the Houston Police Officers Union.
Berry graduated Magna Cum Laude from the University of Houston. He earned a Juris Doctorate from the University of Texas School of Law, and he earned a Master of Laws & Letters from The University of Nottingham in England. He was named to the exclusive list of Five Outstanding Young Texans.
Click here to register to attend the Bauer College Alumni Association Monthly Networking Breakfast with KTRH radio show host Michael Berry.
By Jessica Navarro